Automatic payment machine
The hotel has an automatic checkout machine that allows customers to check in and check out themselves.
Self check-in flow
1. Reservation inquiry

Select the method for inquiring about accommodation reservation information from the reservation number, QR code, or name issued at the time of reservation.

2. Confirmation of guest information

Check if the guest information entered at the time of booking is correct and enter the missing information. Passengers who do not have an address in Japan will read their passport.

3. Make a payment

Select the payment method from cash or credit card and check out.

4.Receive room card

If there are multiple guests in one room, you can select the number of room card issued. This card will allow you to enter the room.

5. Issue receipts and receipts

We will issue a receipt with your address. Please remember to receive it.
Self-checkout process
1. Collection of room card

When you insert a room card into the automatic checkout machine, the checkout is complete.
payment method
cash

Compatible with all denominations such as 1 yen and 5 yen. Settlement is performed quickly by batch loading or mixed deposit processing.
credit card

Equipped with IC card compatible credit card payment terminal.
* Some cards cannot be used.
Japanese yen change machine
You can exchange foreign currency into Japanese yen.
The Japanese yen change machine is located on the 1st floor next to the front.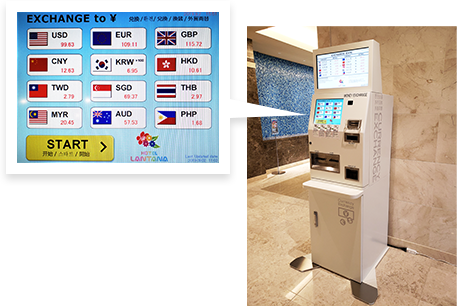 vending machine
Vending machines and coffee vending machines are located on the first floor of the hotel.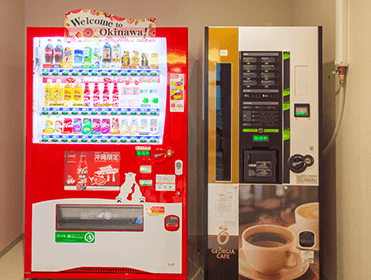 Smoking area for hotel guests
All international streets are non-smoking.
When smoking, please use this guest smoking area.